CompTIA learning products advance the tech workforce by providing a comprehensive solution. This solution includes learning resources, training and skills validation through CompTIA vendor-neutral certifications.
You can view our Digital Solutions Catalog on the partner website. Select the Resources tab and then click on Solutions eCatalog, which is located under the CompTIA Solutions section.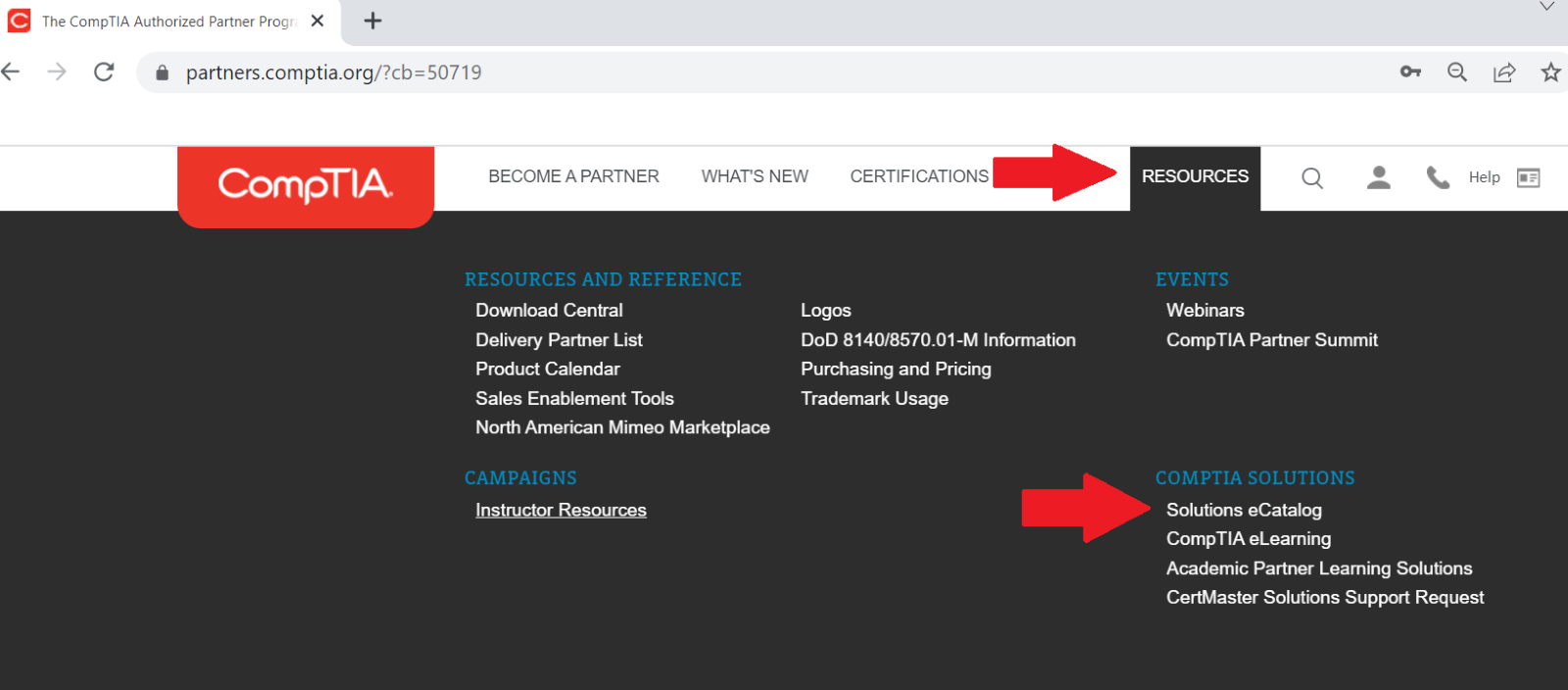 For additional assistance, please send a Help Request and select:
How can we help you today?

CompTIA Authorized Partner Program (CAPP) and Government

How can we help you with your CompTIA partnership?

Purchasing Products
Note: Please be sure to include as much information as possible, including a URL for your company/institution.