If your partnership is active and you are a first-time purchaser on the CompTIA store, then you will need to activate your account.
To activate your account, go to the online store and select your country using the globe icon at the top of the page.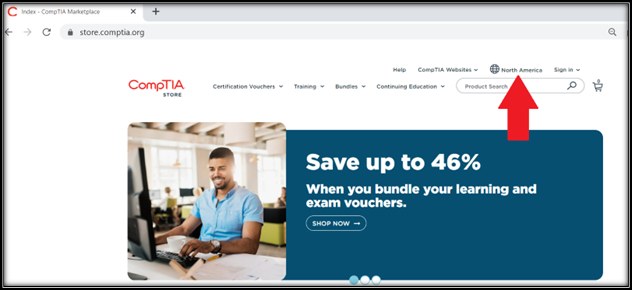 Once you are in the correct store for your country, you will need to click on Sign In and then select the Forgot Your Password prompt on the login screen. Please use your work email or the email that is associated with your CompTIA partnership to activate your account.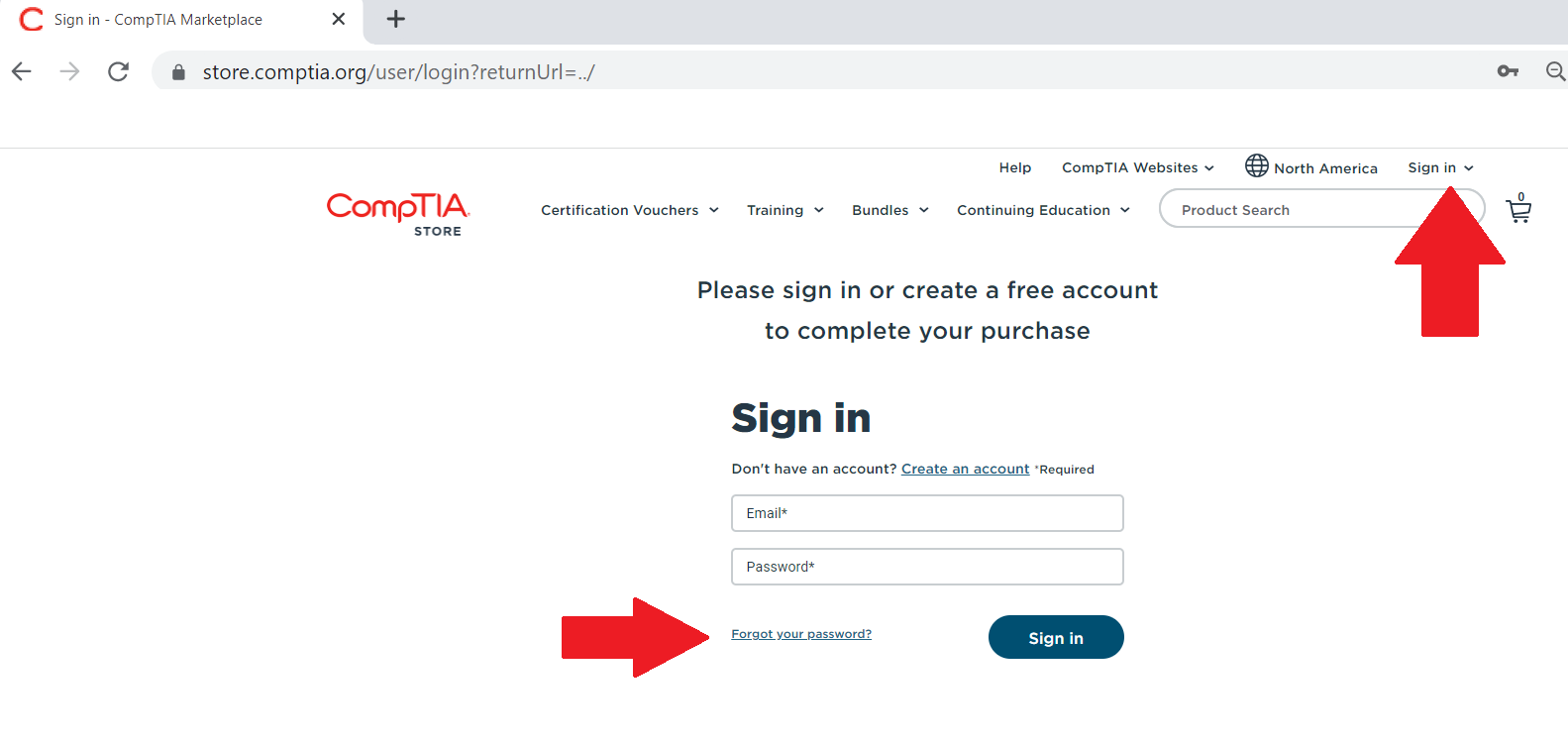 Follow the instructions that you will receive via email (be sure to check your spam filter), and the discount should appear. If you do not see a discount, you may need to delete your browser history and clear your cache and cookies.
For additional assistance, please send a Help Request and select:
How can we help you today?

CompTIA Authorized Partner Program (CAPP) and Government

How can we help you with your CompTIA partnership?

Purchasing Products
Note: Please be sure to include as much information as possible, including a URL for your company/institution.