Applicable Products: CertMaster Labs
Note: The following requires that you have an LMS integration with CompTIA already configured in your LMS. If you are interested in setting this up, please contact your Sales representative, who can get you in touch with our integration team. For more info on the configuration process, see our other articles on LMS integration.
Creating Labs links in Blackboard Ultra
Under the Course Content section, click the small '+' icon in the center, and then select Content Market.

At the bottom of the window that appears, you'll find the Institution Tools section. Select the CertMaster Labs Content Selector.

Check each item that you'd like to create a link to, and click Add Selected Labs at the top right.

Links will appear to each selected Lab, as well as gradebook columns in the Blackboard Gradebook. On student completion, grades will be sent from the Lab to the Blackboard Gradebook within seconds.
How to find the Content Market: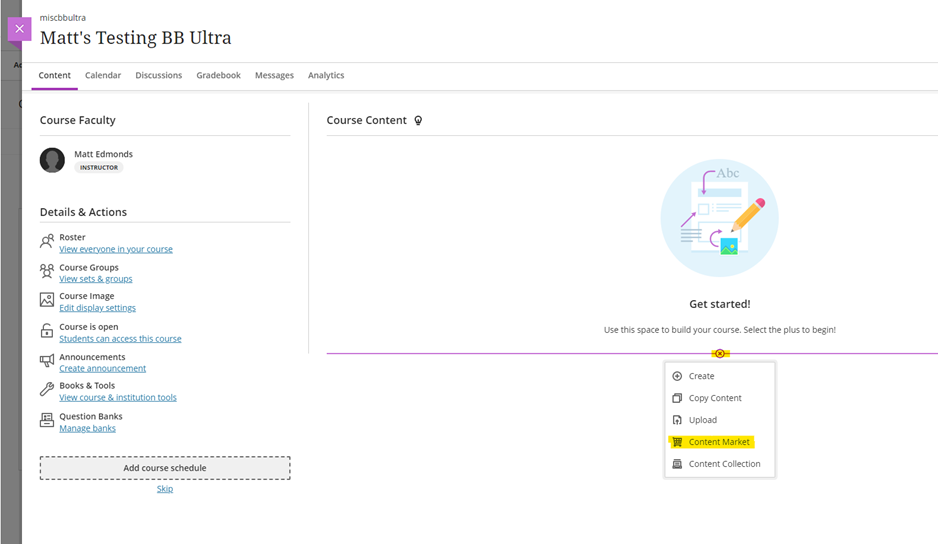 Where to find CertMaster tools in the Content Market: